scroll︎︎︎






these are the materials I used for The End of an Era ︎︎︎
---
Spring 2022++ marks The End of an Era and the culmination
of my design education at the University of Washington.


















As a final hurrah, I've set out to capture the moments that fill my last quarter as a design student as art pieces that have more accurately manifested as material explorations. My goal was to utilize materials I already owned and had accumulated during my design education. Some moments are more related to design, while others capture the time that I've spent strengthening the relationships I have with friends that also happen to be design students. While I do not consider myself an artist by any means, I wanted the focus of my capstone to be physical making. I used 22 materials and created 20 pieces tied to memories experienced sometime this quarter. Looking back at the works I completed, they are a great interpretation of my quarter as there are varying amounts of effort and time dedicated to each.


---
While it was essential for me to use the art materials that I had hoarded for the past 3 years for this project, I also wanted to create in spaces that had no previous association with formal design work. For the most part, I was making on a tiny desk in front of my living room window but also had a larger workspace that I ended up not using at all.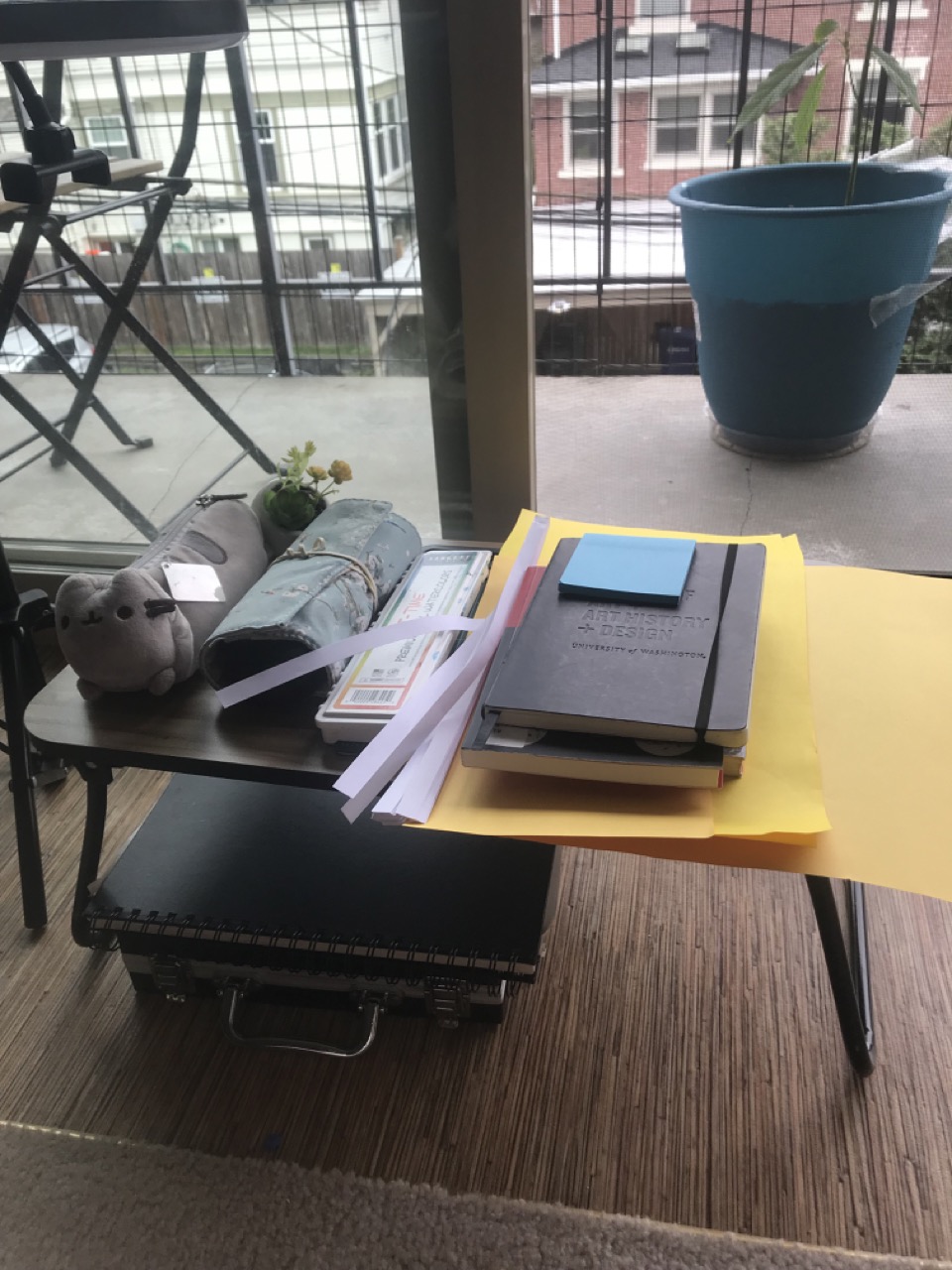 this is mini desk I used ︎︎︎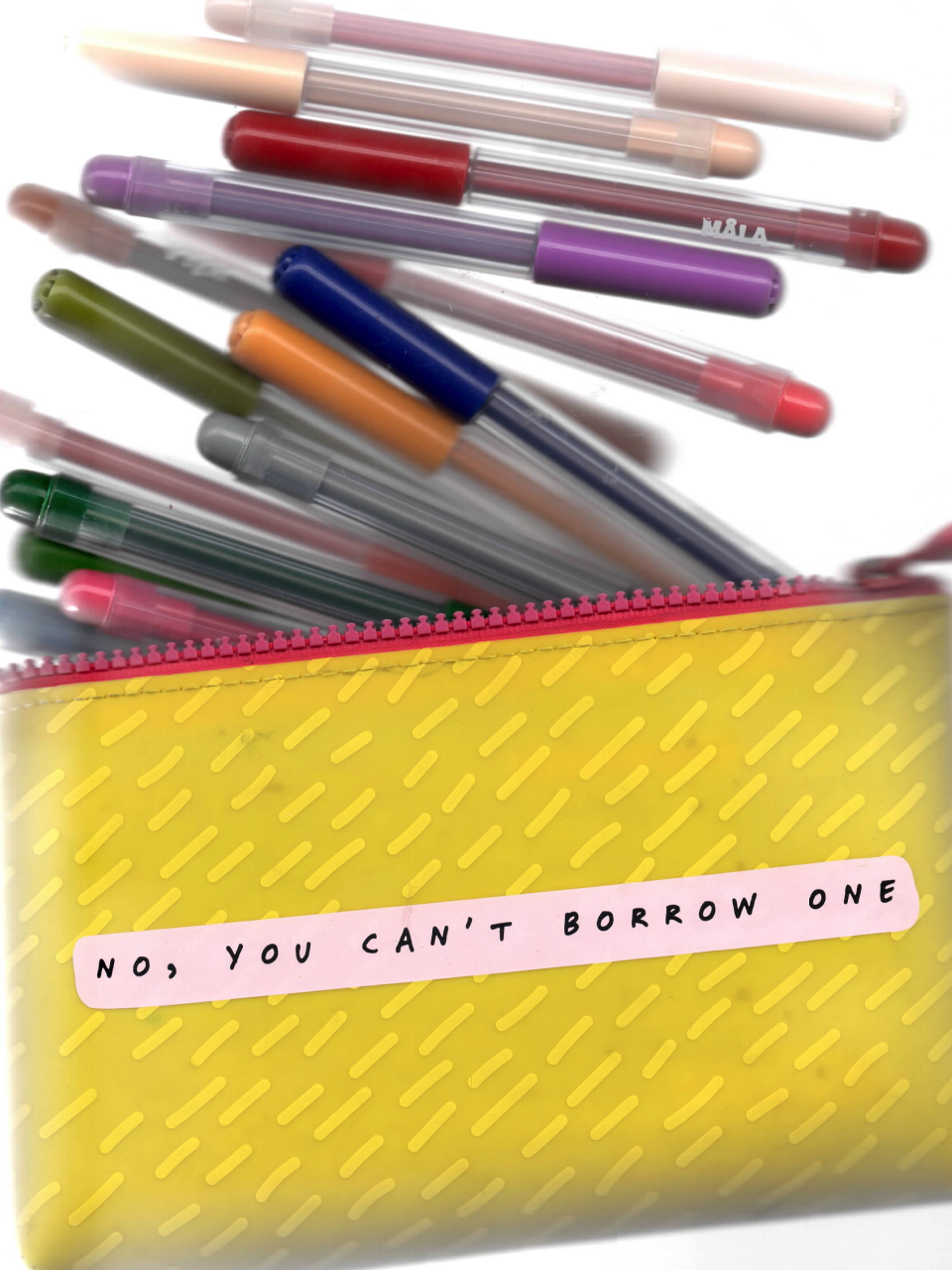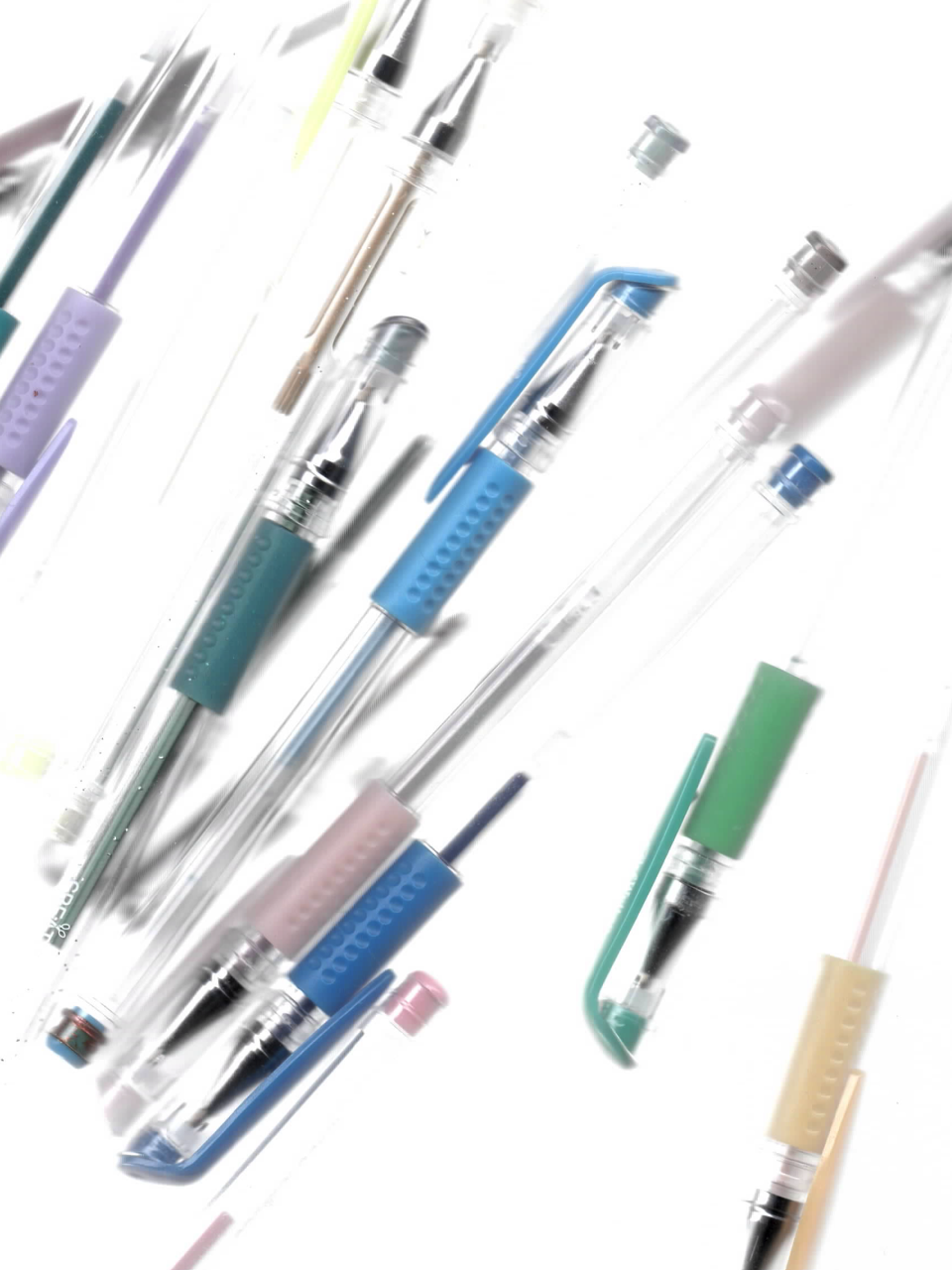 unedited material scans ︎︎︎
the desk that did not make the cut ︎︎︎
---
︎︎︎


The material explorations are organized in chronological order and can be jumped to with the menu to the left. The hongo.daily logo functions as a home button and takes you back to the main selection page. To go back to the continuous scroll of "End of an Era" click on an item in the left navigation menu then hit the logo mark. Hopefully, everything on this website works. If not... I don't know what to say, this is my first time trying to build a website... ever.

I would also like to add, again, that I am not an artist and that this was a huge experiment that was much more focused on the tools than the end results. This is very much a WIP and I'm sure many things could be better.

Lastly, if something is misspelled or not perfectly aligned, no it's not, it's good!





anyway...
scroll down to see the entirety of my final quarter ︎︎︎




---
Colored Pencils
My Prismacolor pencils are probably one of the nicer materials I have. They had a creamy texture to them and the best part is that they only cost $19.99 at Ross. Steal!
Cherry Blossom Runway
8 x 10.75 in
3.28.22
Ashley and I at the quad, we had forgotten about the cherry blossoms, and as we were passing by on our way to Suzzalo we did a spontaneous photo shoot as we walked.
This was my very first material exploration, right after not being able to shade the face correctly and making myself look old, I realized I was not an artist and this would be a tough quarter.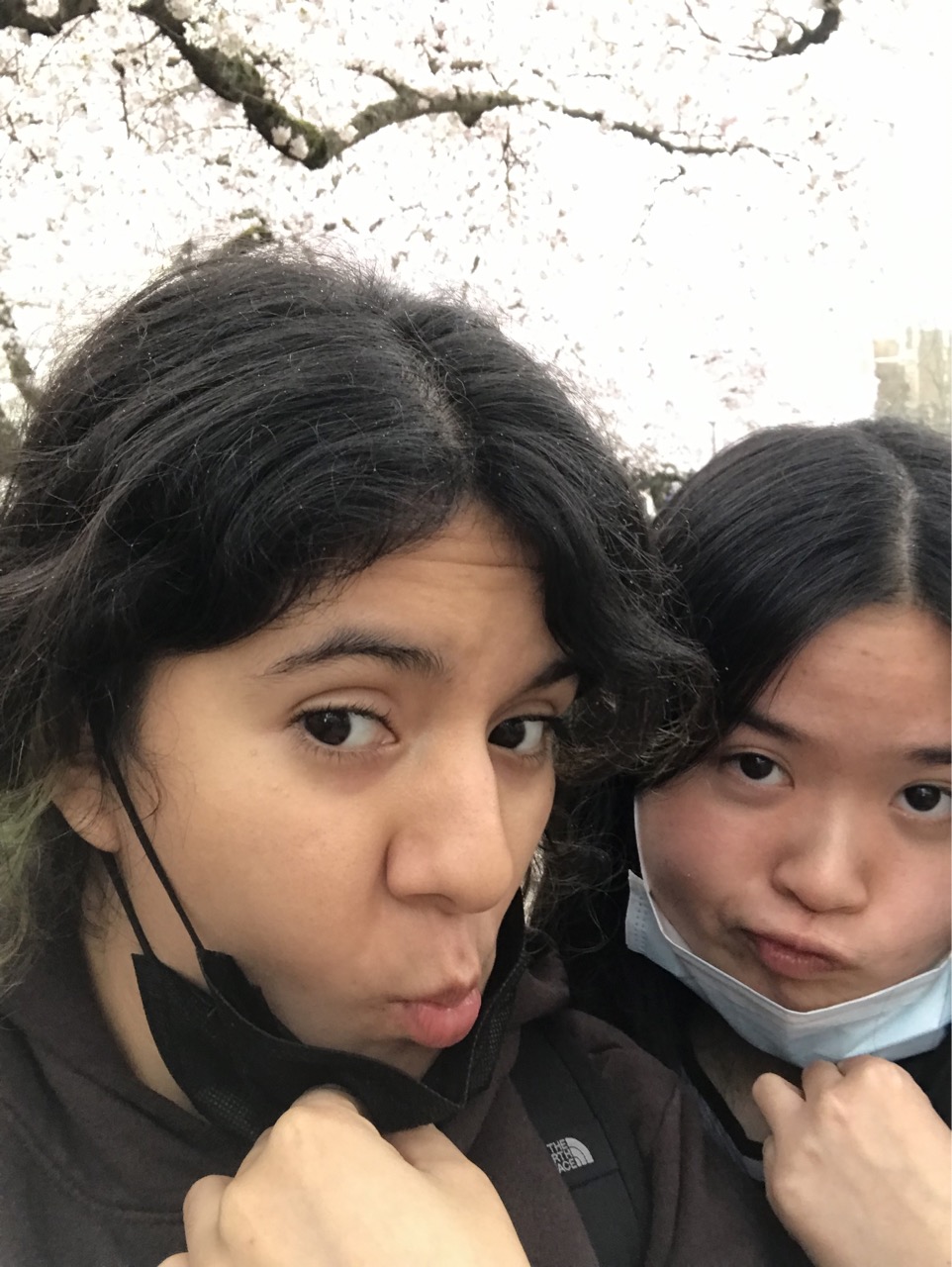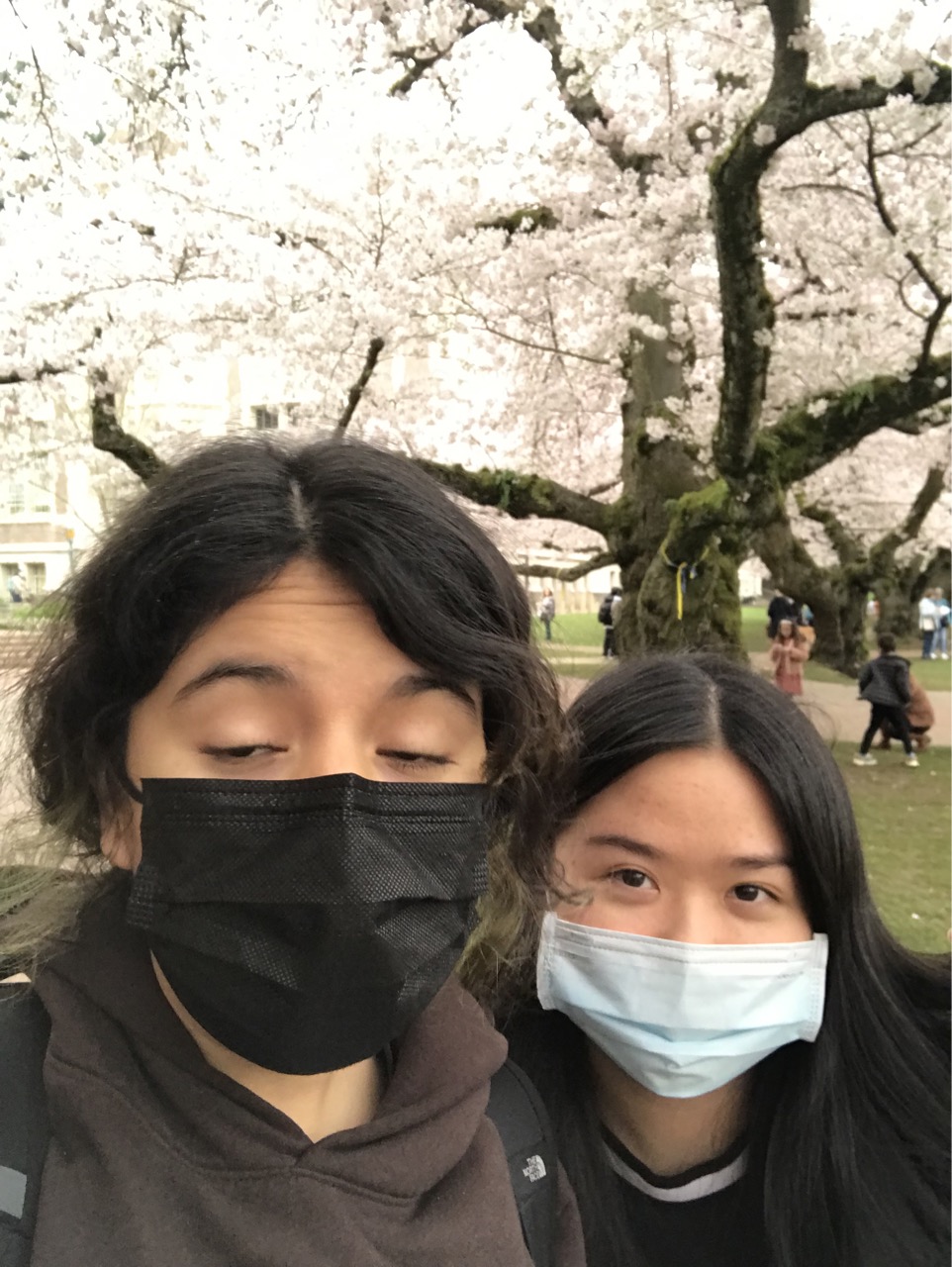 References + BTS

---
Crayons
I have no idea why I got these crayons... They may have been from my little brother's back-to-school haul. This was probably one of the hardest materials to work with, and I am slightly embarrassed to say that I watched YouTube videos about crayon art before making my final material exploration.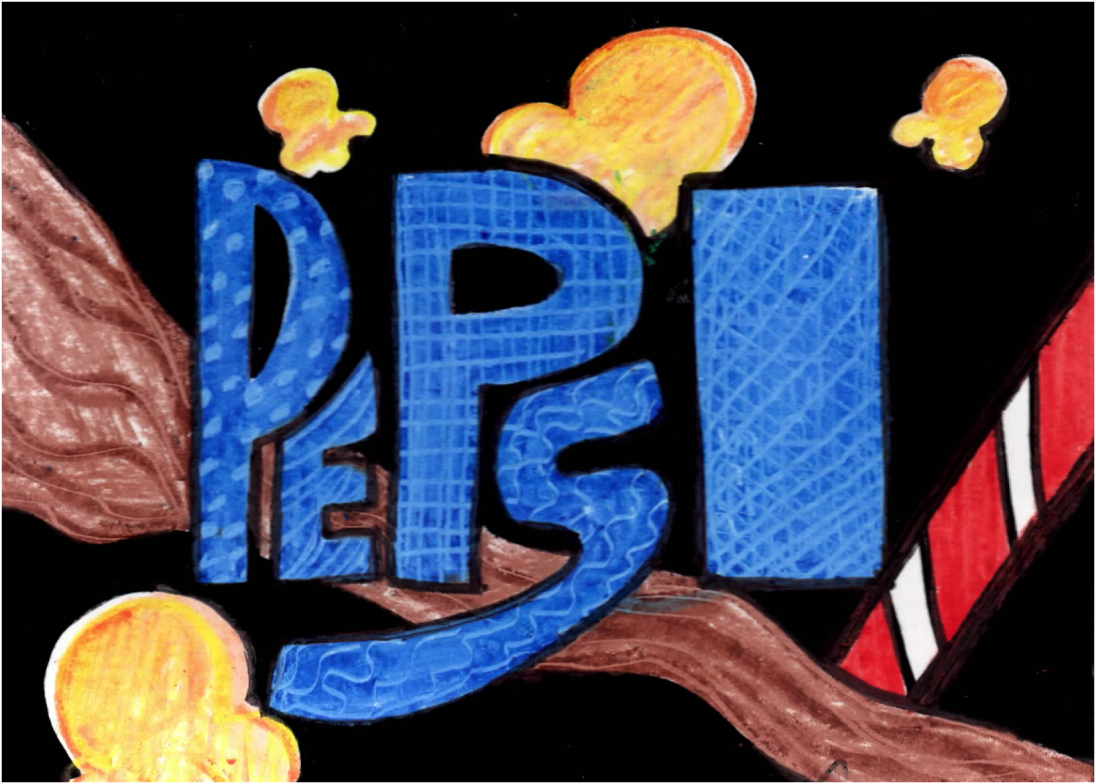 Pepsi Dreams
5.5 x 4 in.
3.29.22
Ashley and me at Pho Shizzle with a mega-sized
popcorn and drink after watching Jujutsu Kaisen
at the downtown Regal Cinema.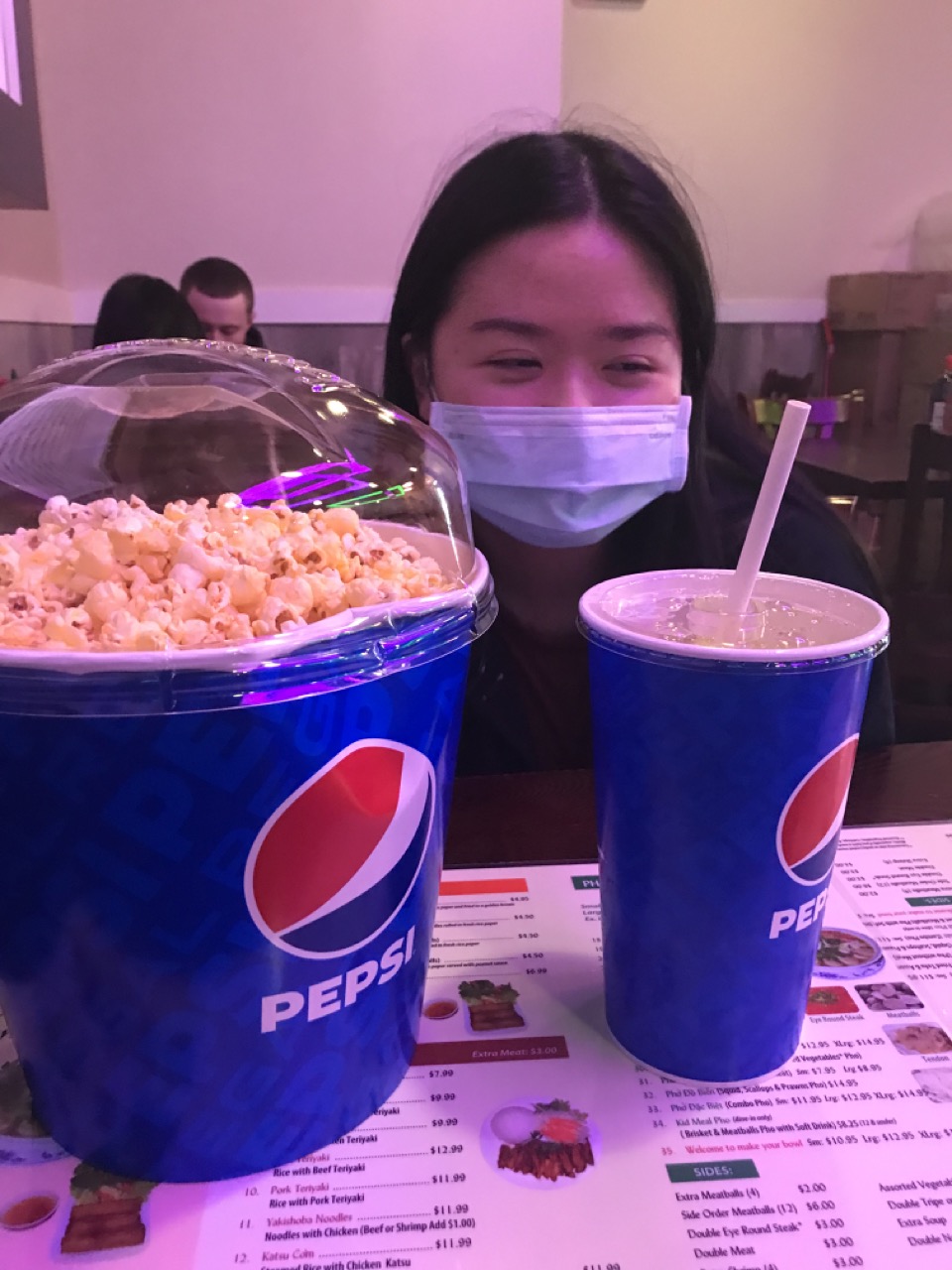 Ashley posing with our larger
than life popcorn, which we
made sure to refill before
leaving the movie theatre
the popcorn continues to live in my drawer...
---
Watercolor Pencils
These IKEA color pencils were so fun to use and the pigment was buildable and bright. The best $3 I've ever spent considering that they came with a mini paintbrush and sharpener. They are the best rediscovery and now live in my treasured Pusheen pencil pouch.
Waffles + Toppings
4.5 x 2.5 in.
3.30.22
Waffle Senior Brunch! What else is there to say?Okay, I'll explain this is an event organized by a group of VCDers during the first week of our final quarter. It was nice to see people from some of the other design majors join. I was ambitious and thought that there would be other events like this [see notes below] but unfortunately, that did not happen. I enjoyed this piece and did multiple practices before this. I feel like this is something that one could consider art, abstract art.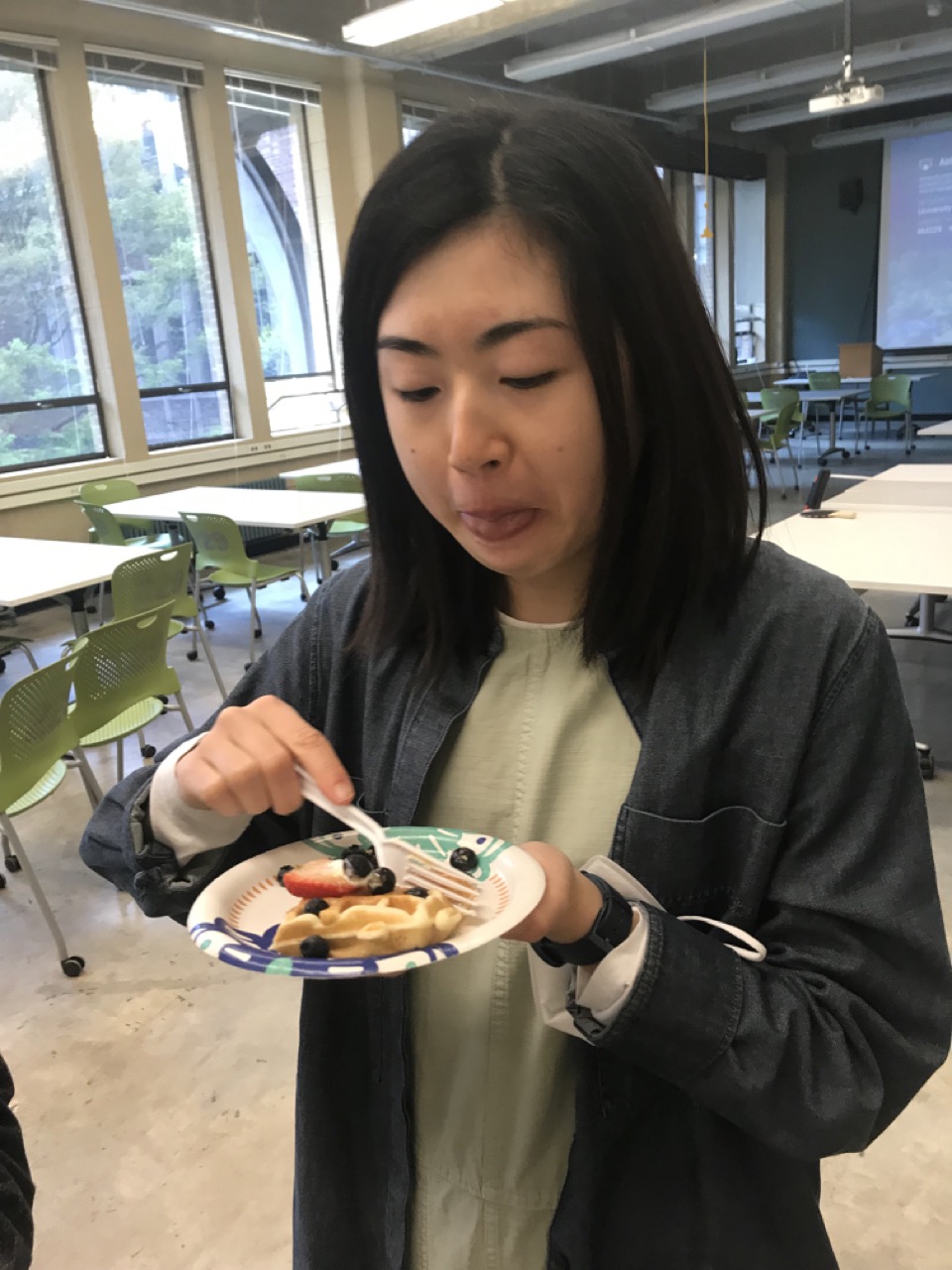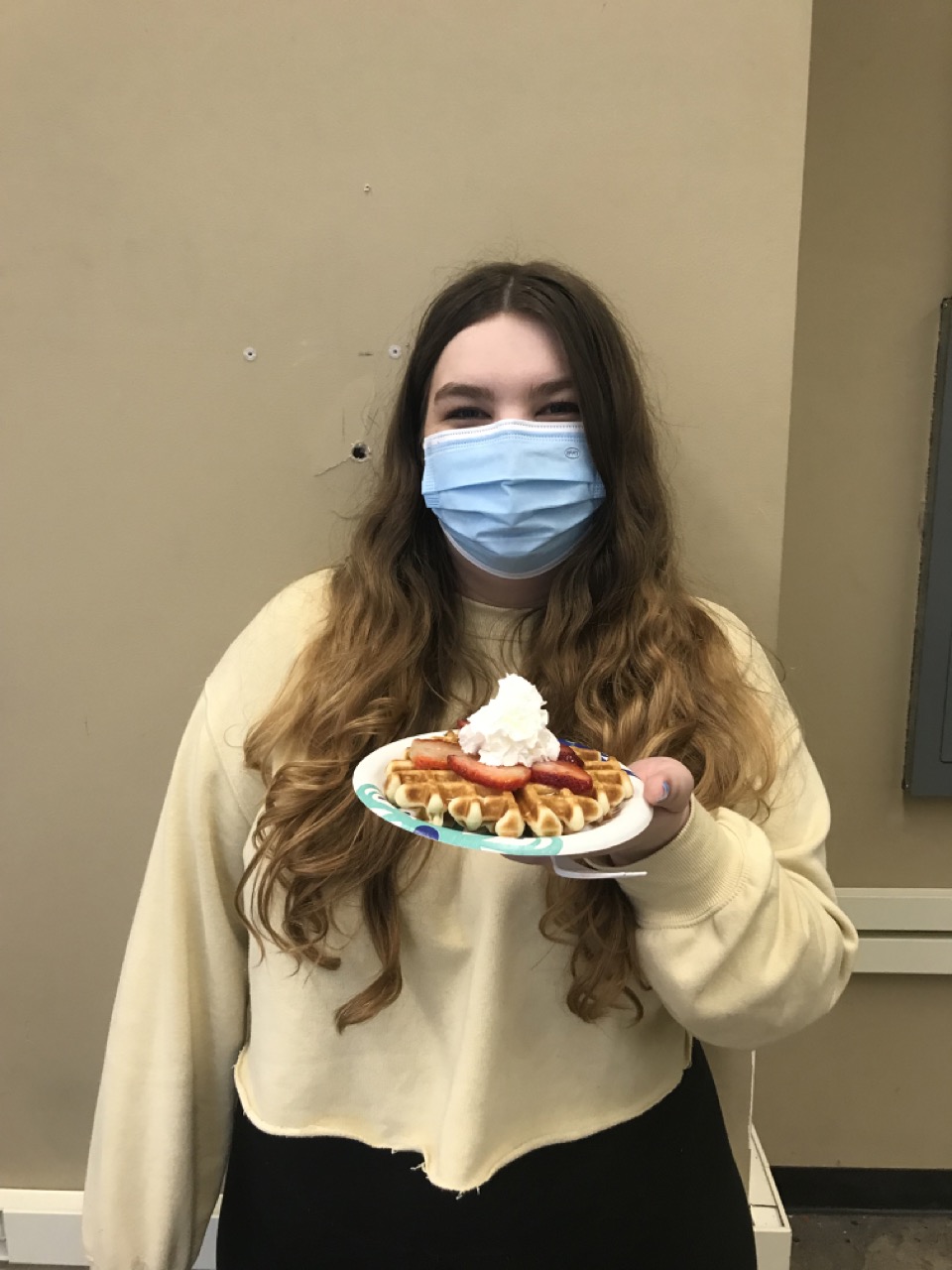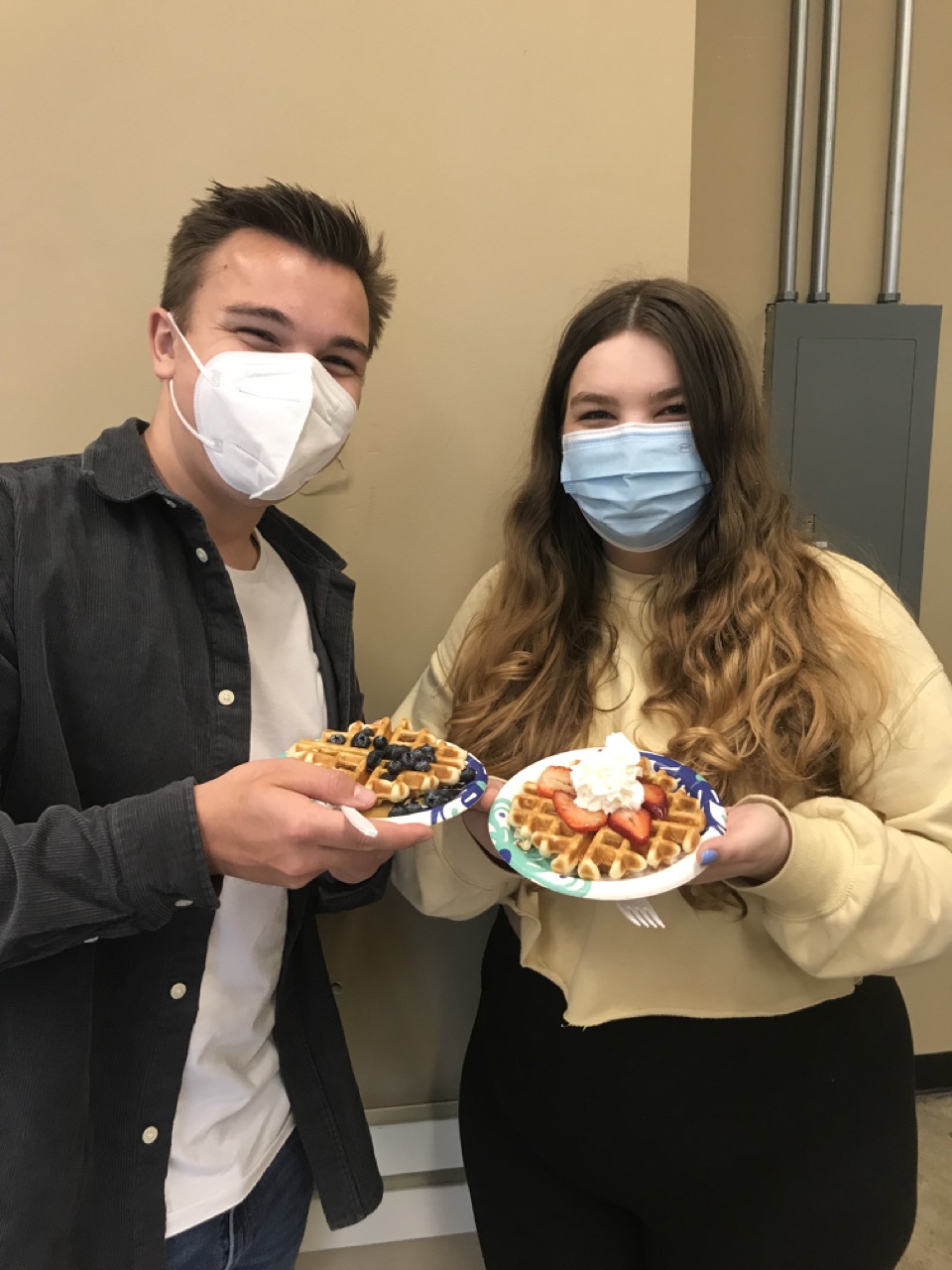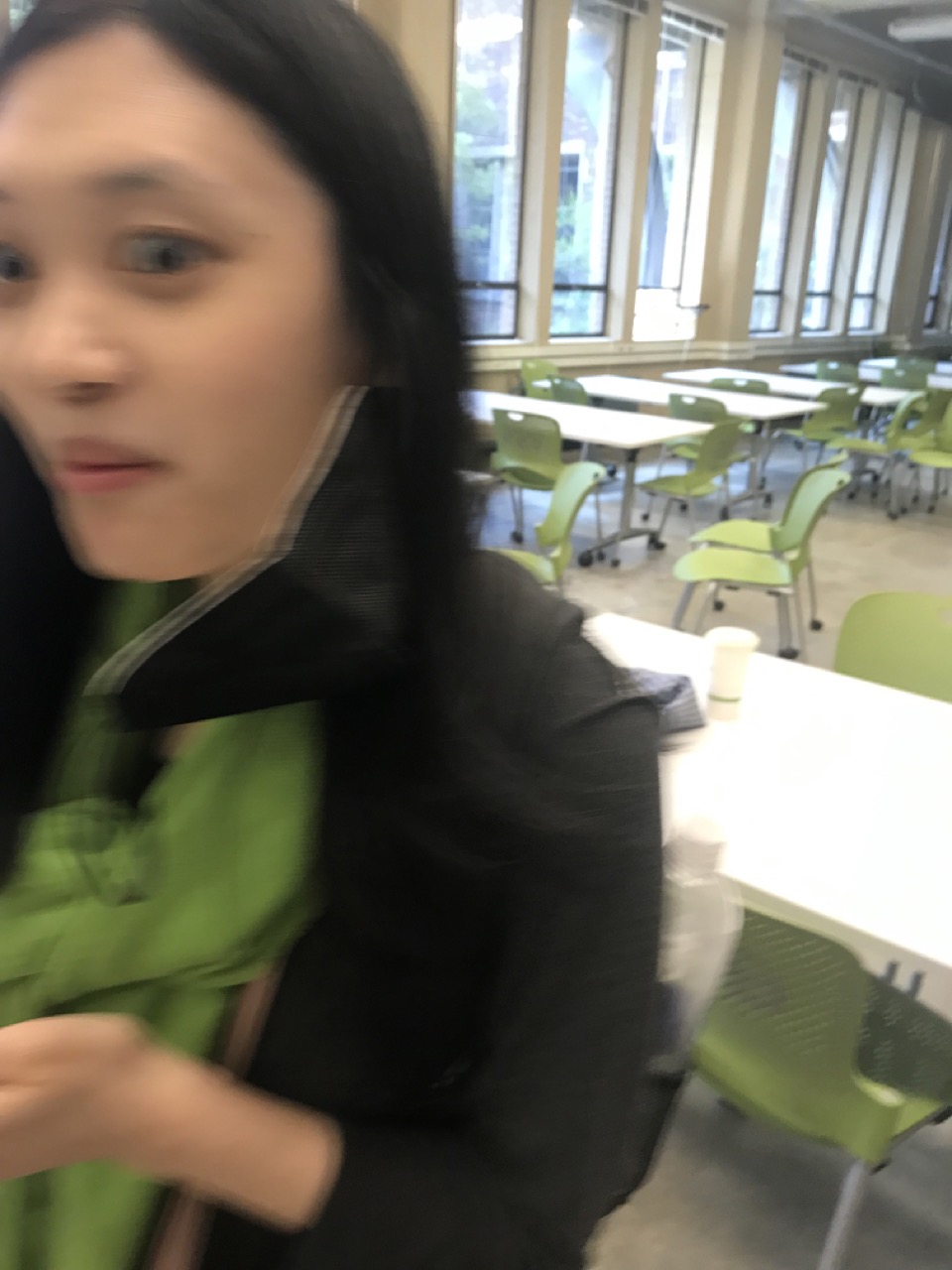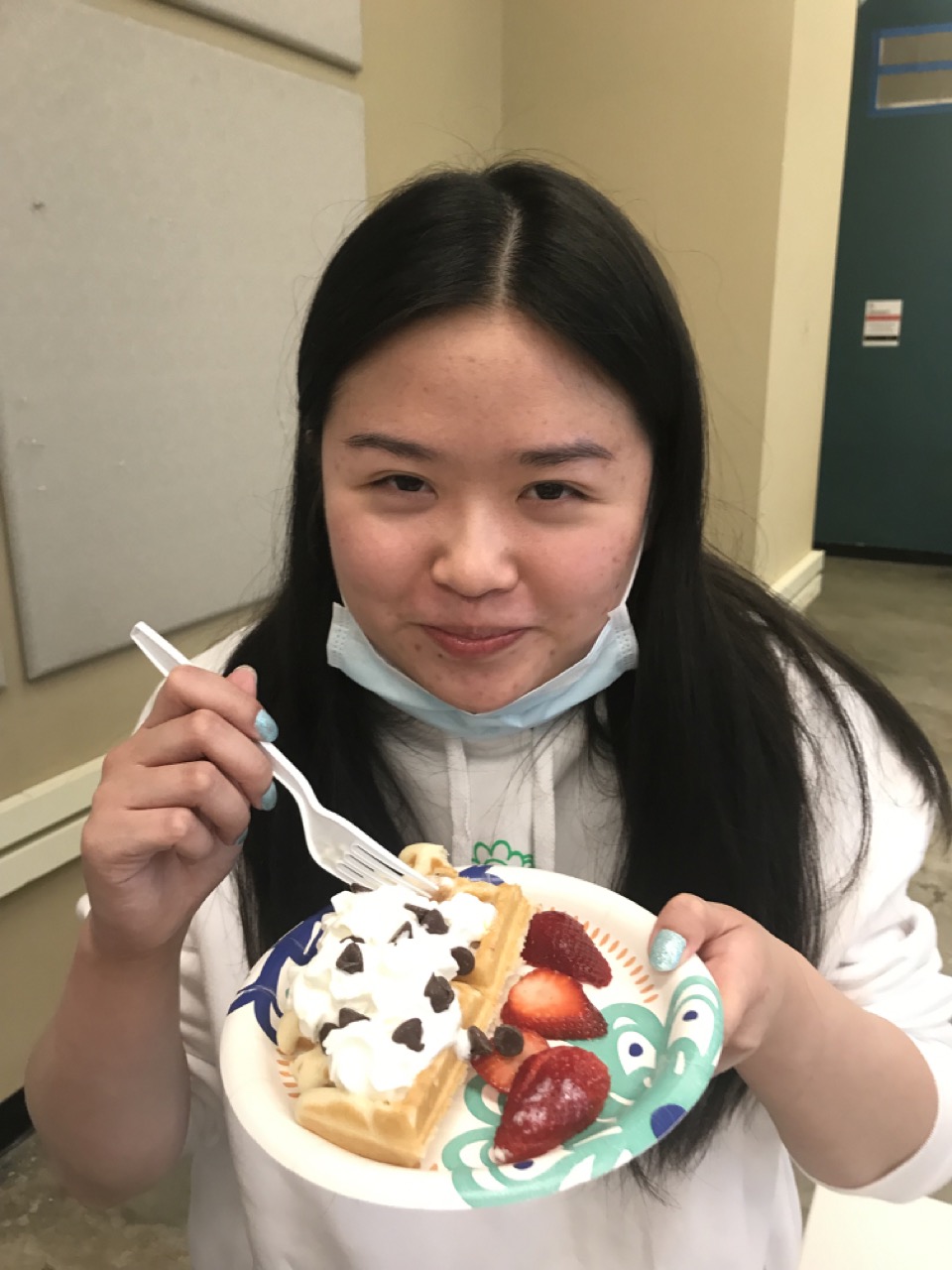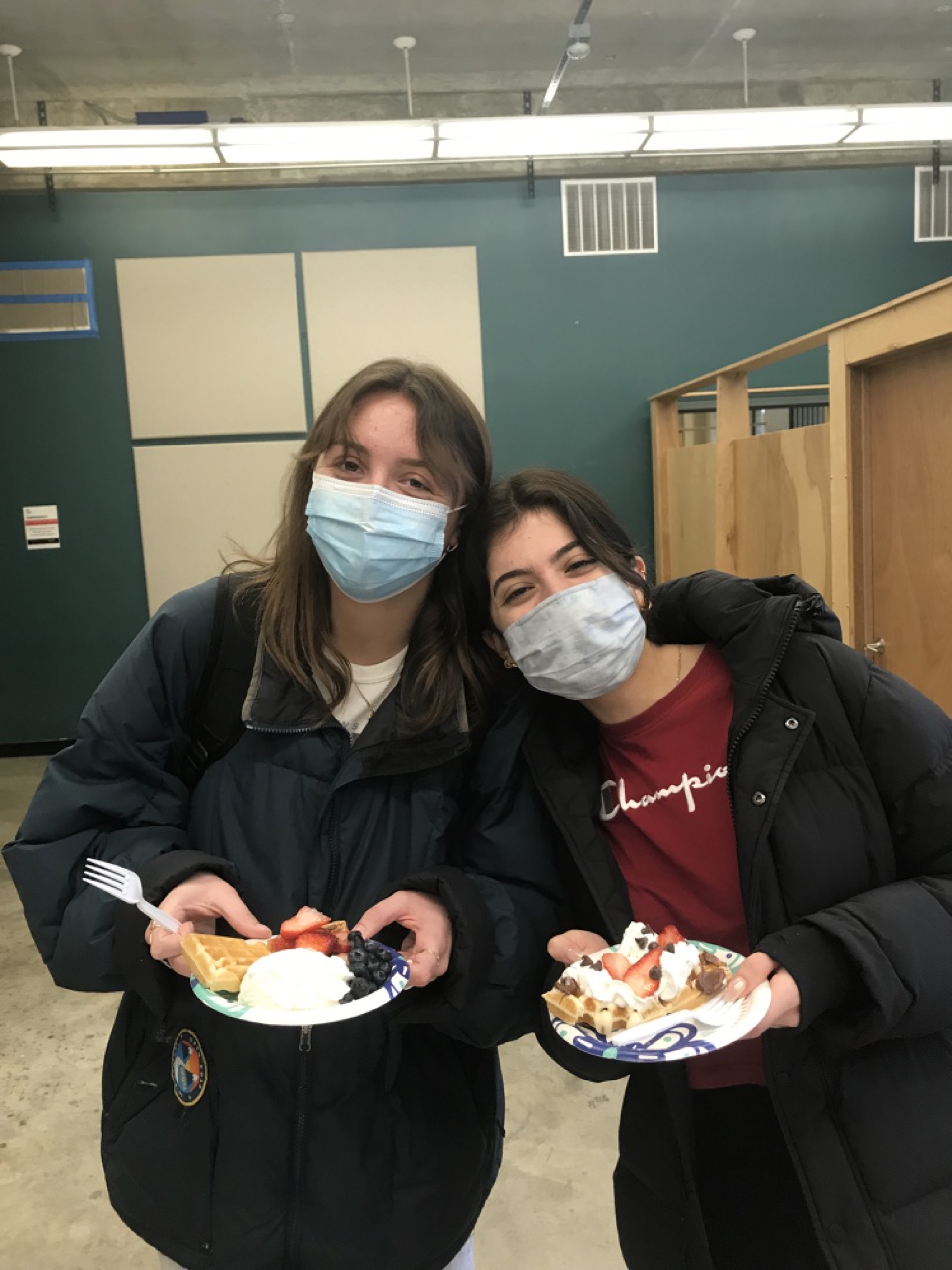 posing with waffles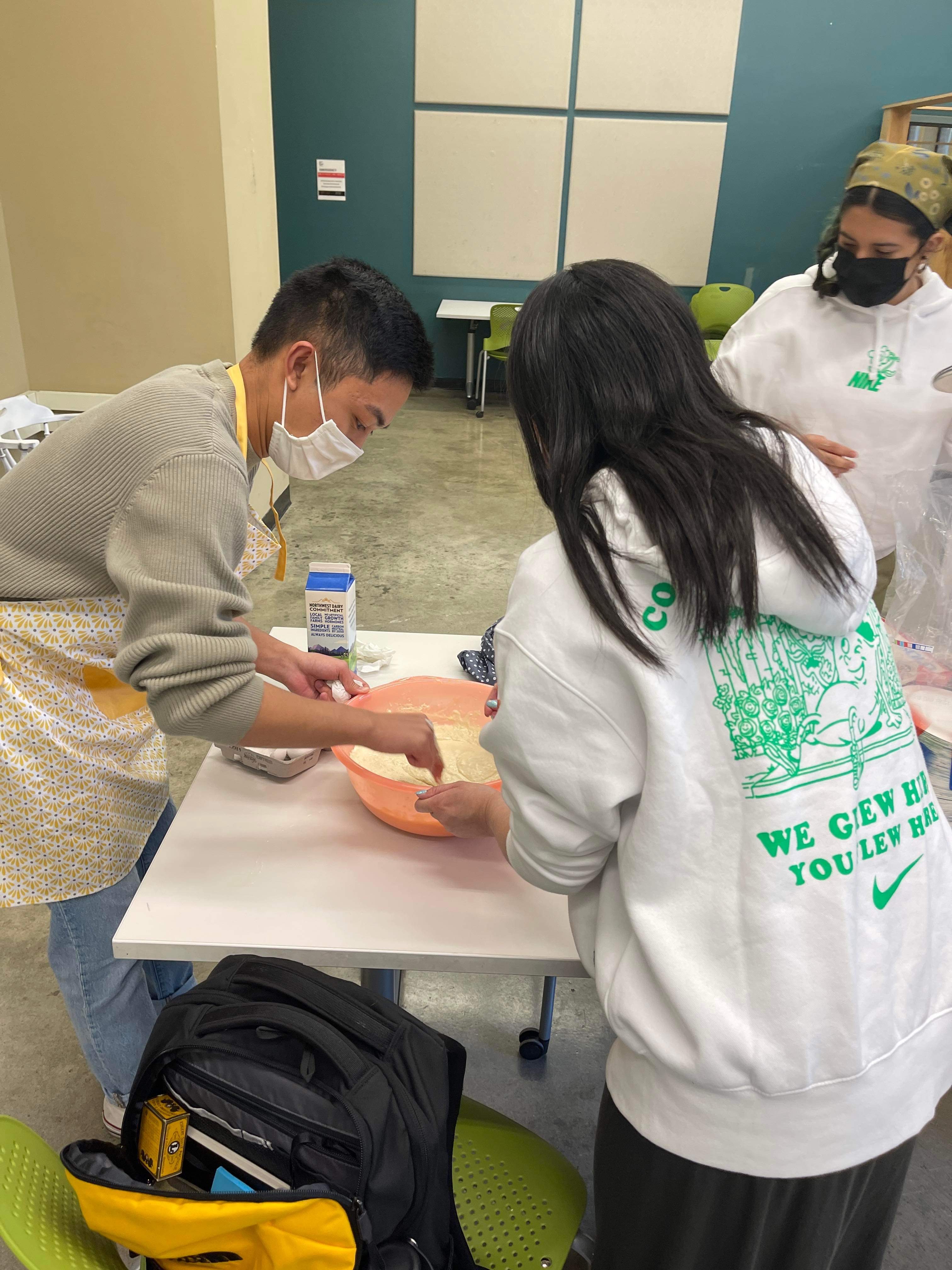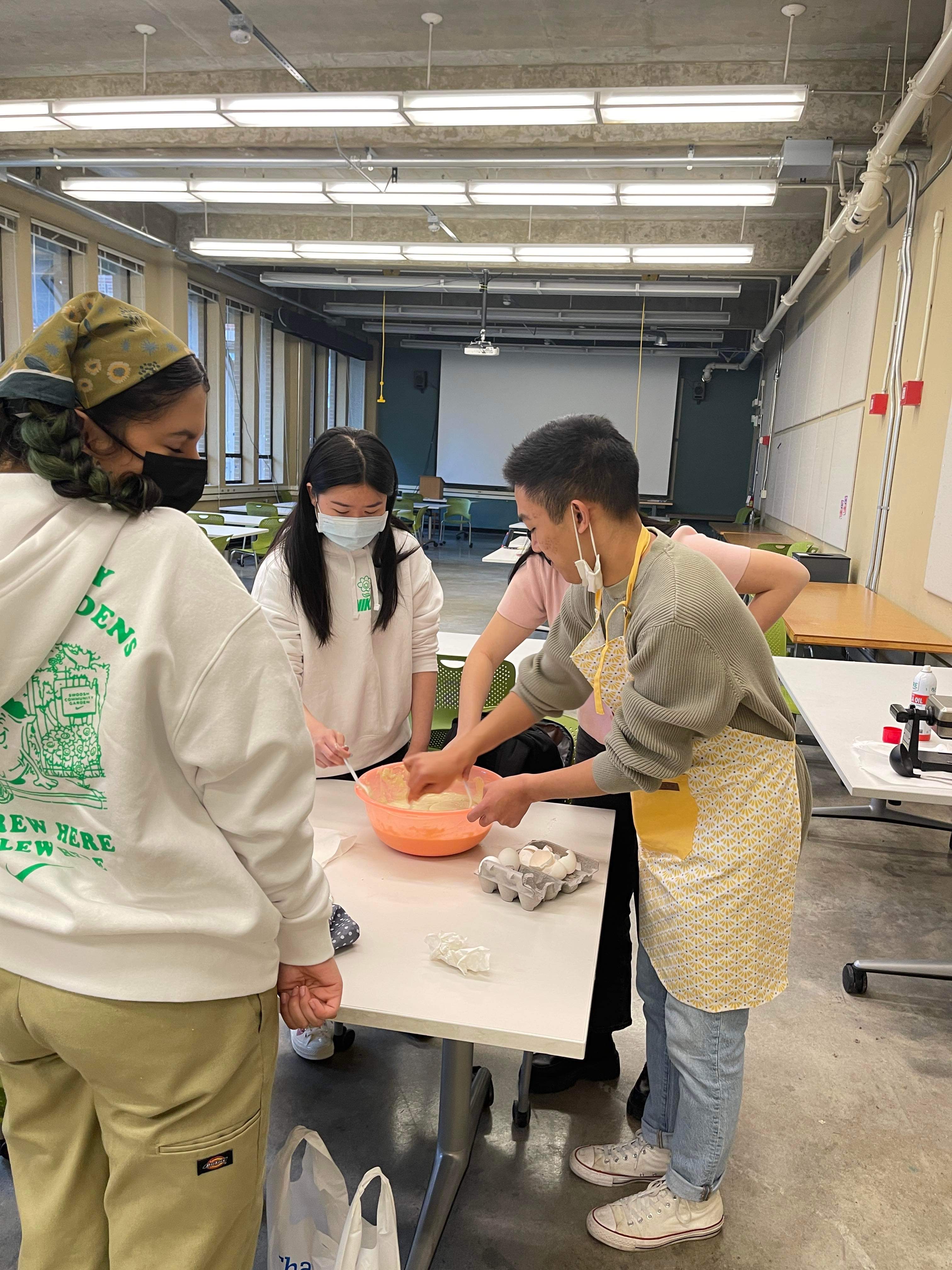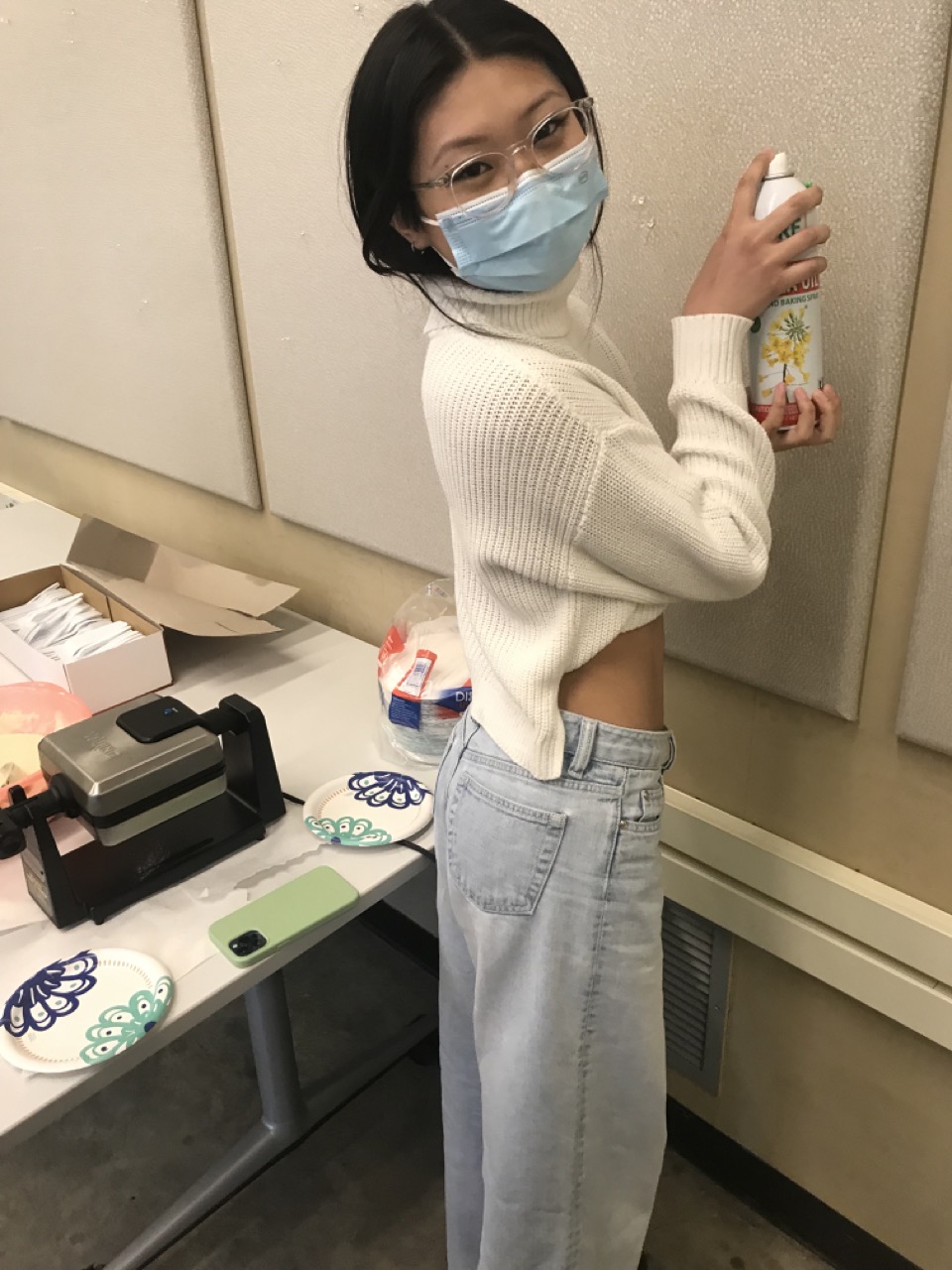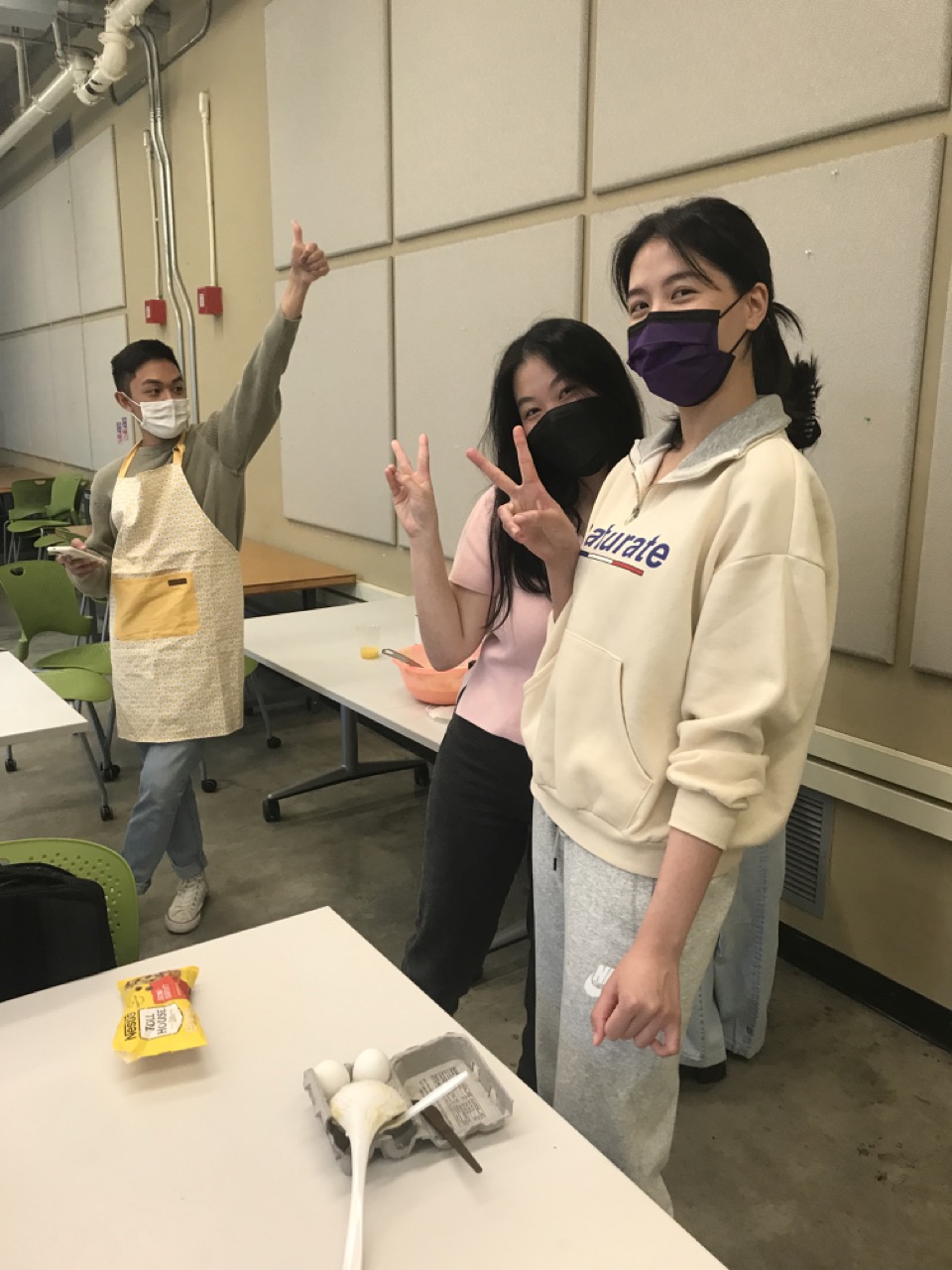 prepping + BTS
Meow ._.

---